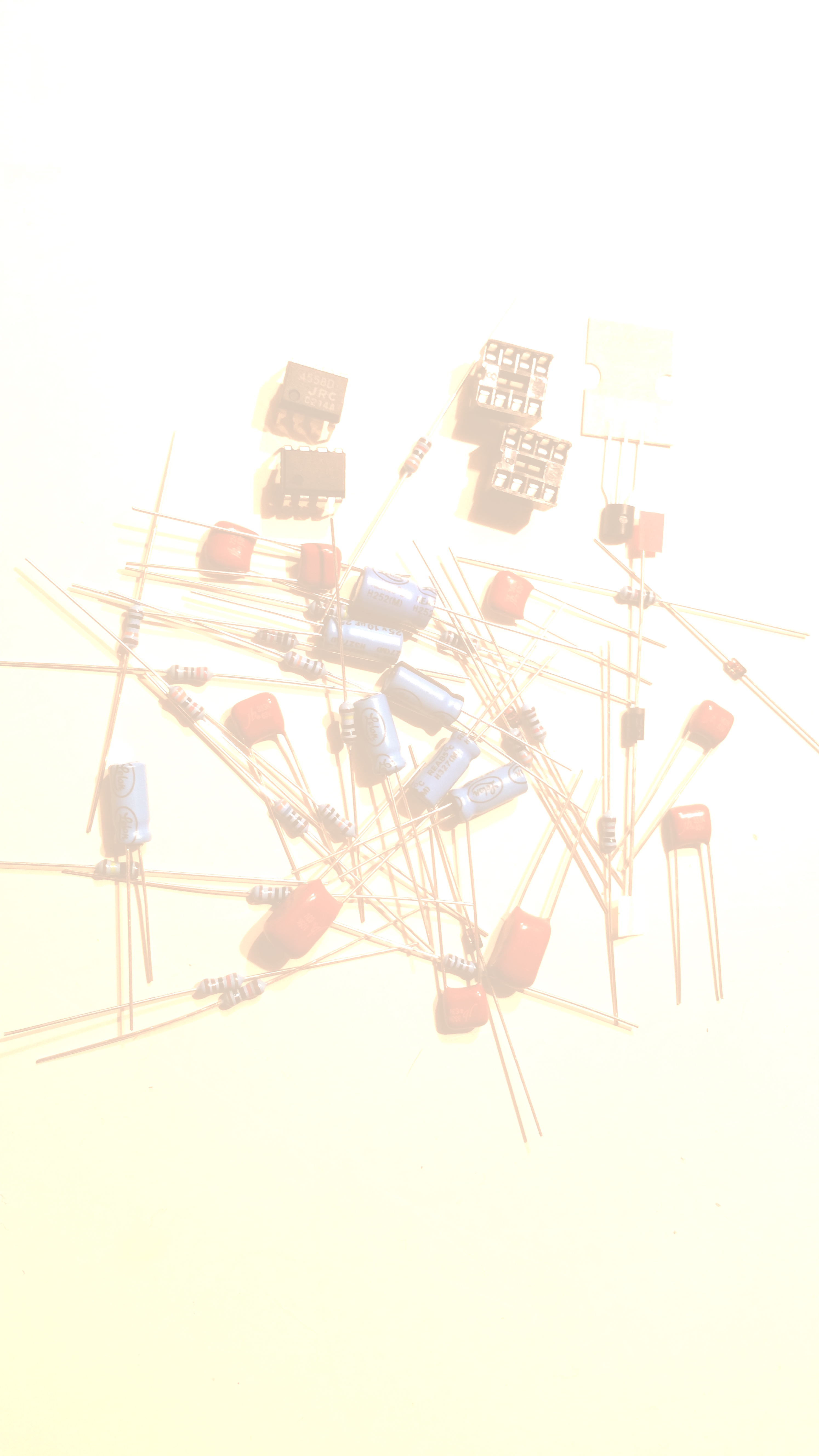 ↓ scroll down ↓
Sixty/Forty
C U S T O M P E D A L S
PRESENTS
Anatomy of an Effects Pedal
It starts with a small board made of resin.
Then a pattern is printed on the board with a conductive metal.
Holes are punched through the board at precise points that match up with the pattern.
Various components are dropped into place and soldered.
This distortion circuit contains:
RESISTORS...
CAPACITORS...
DIODES...
an IC CHIP...
and a TRANSISTOR
Then the controls called potentiometers are wired up.
This is what the bottom of a 3PDT Footswitch looks like.
The footswitch is then wired up to the controls and the board.
Thanks for watching!